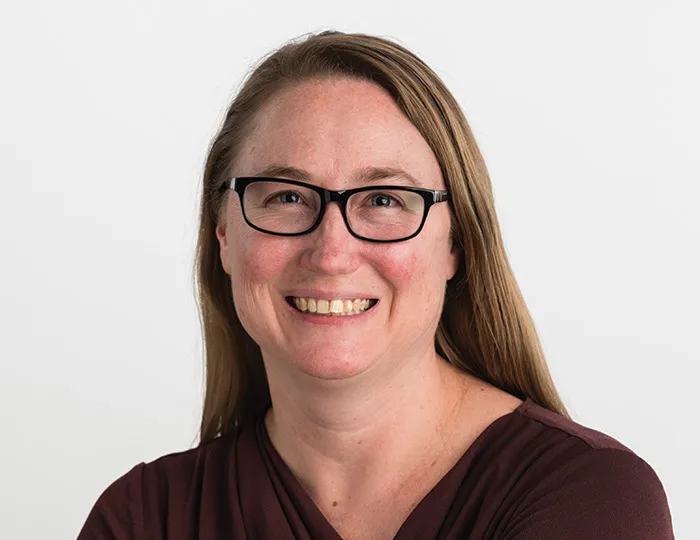 Three tenure-track professors with expertise in civil procedure, health innovation, and capital markets began teaching at the Law School this fall, each as an assistant professor of law.
Maureen Carroll came to the Law School from the University of California, Los Angeles, where she was a visiting assistant professor and the Bernard A. and Lenore S. Greenberg Law Review Fellow. Her research focuses on civil procedure, civil rights litigation, and the dynamics of the legal profession, and her scholarship has appeared in the Duke Law Journal, the Cardozo Law Review, and the Temple Law Review. She is particularly interested in how procedure, substantive law, and the structure of the legal profession interact to define the scope of access to justice for identity-based discrimination and other broadly shared injuries.
"I look forward to helping students understand the role of procedure in mediating the relationship between the law on the books and the law on the ground," says Carroll, who is teaching Civil Procedure and Complex Litigation.
Carroll received her BS in electrical engineering, magna cum laude, from Princeton University and her JD from UCLA School of Law, where she was ranked first in her class. She was an articles editor for the UCLA Law Review and the Dukeminier Awards Journal of Sexual Orientation and Gender Identity Law, and received the Benjamin Aaron Award for the best piece of legal scholarship in a UCLA law journal by a graduating student. 
In addition, she received the Lawrence E. Irell Prize for the highest academic standing in 2007 and 2008, and the Judge Barry Russell Award for outstanding achievement in a federal courts and practice course. She also served as a judicial extern to the Hon. Margaret M. Morrow of the U.S. District Court for the Central District of California. 
Following law school, Carroll clerked for the Hon. Stephen Reinhardt of the U.S. Court of Appeals for the Ninth Circuit and worked as a staff attorney in impact litigation for Public Counsel in Los Angeles.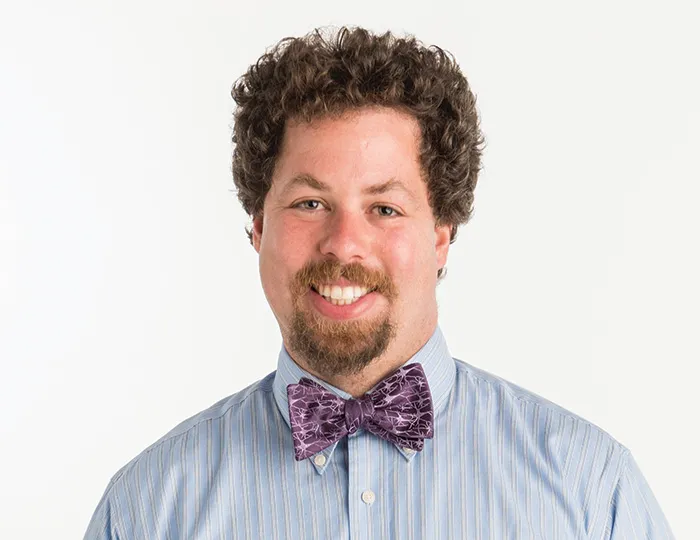 W. Nicholson Price II teaches Patent Law and Health Law. He writes about incentives and innovation in the life sciences, including the pharmaceutical industry and precision medicine. His research interests also include health law, patents, trade secrets, and regulation.
Prior to joining the Michigan Law faculty, Price was an assistant professor of law at the University of New Hampshire School of Law. Before that, he was an academic fellow at the Petrie-Flom Center for Health Law Policy, Biotechnology, and Bioethics at Harvard Law School.
His articles have appeared in legal, scientific, and ethics journals, including Nature, Science, the Boston College Law Review, the Harvard Journal of Law & Technology, Nature Biotechnology, the Hastings Center Report, and the Iowa Law Review.
Price holds an AB, cum laude, in biological sciences from Harvard College; a PhD in biological sciences from Columbia University; and a JD from Columbia Law School, where he was a James Kent Scholar. Following law school, he was a judicial law clerk for the Hon. Carlos T. Bea of the U.S. Court of Appeals for the Ninth Circuit and a visiting scholar at the University of California, Hastings College of the Law.
Michigan Law "is a group of extraordinary people in a magnificent space, and I'm excited to be a part of it," Price says.
Gabriel Rauterberg is teaching Contracts and Enterprise Organization. His research areas include capital markets, corporations, contracts, and securities regulation, which he studies from a theoretical and empirical perspective.
Rauterberg's scholarship has been published in numerous journals, including the Michigan Law Review, the Duke Law Journal, and the Yale Journal on Regulation. His current projects include assessing the role of high-frequency trading in the modern stock market, an empirical investigation into corporations' waivers of the duty of loyalty, and a series of related projects studying the intersection of market microstructure and regulation.
Before joining Michigan Law, Rauterberg was a post-doctoral research scholar and lecturer-in-law in the Program in the Law and Economics of Capital Markets at Columbia Law School, where he coauthored research on equity markets and co-taught Capital Markets Regulation. Prior to that, he was an associate at Skadden, Arps, Slate, Meagher & Flom LLP and Cooley LLP, where he represented institutions and individuals in a variety of complex civil disputes, ranging from class action and mass action securities fraud suits to breach of contract and defamation.
Rauterberg received an honours BS with high distinction in 2006 from the University of Toronto and a JD in 2009 from Yale Law School, where he was an editor of the Yale Law Journal and the Yale Journal on Regulation.
"The faculty at Michigan Law have a longstanding tradition of rigorous, interdisciplinary thought, and of close collaboration with their students. It is an exciting place to be thinking about the future of our financial markets and of practicing corporate law," he says.