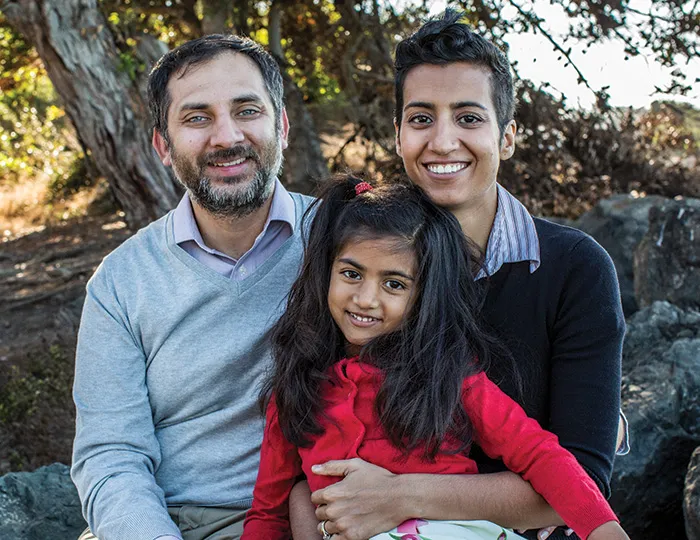 For young lawyers with a passion for helping disadvantaged children, pursuing such a career is limited by scarce job opportunities. A new fellowship will offer a gateway by bringing Michigan Law students to the National Center for Youth Law (NCYL)—while honoring a woman who left an enormous legacy at both institutions.
As a student and lawyer, Fiza Quraishi, '07, was a tireless advocate on behalf of disadvantaged children. After her death in February 2016, colleagues at NCYL and classmates at Michigan Law (from which her husband, Adil Haq, also graduated, in 2006) united to create the Fiza Quraishi Youth Law Fellowship.
Through the fellowship, each year a Michigan Law student will represent vulnerable youth at NCYL, one of the country's preeminent public-interest law firms. As a permanently endowed fund, the Fiza Quraishi Youth Law Fellowship will forever honor Quraishi's dedication and indelible spirit. Her story will inspire other students to pursue their dreams, and in so doing, at-risk youth will receive the advocacy and opportunities they need to thrive. "When Fiza died, the world was prematurely robbed of an amazing lawyer," says Sarah Zearfoss, '92, senior assistant dean for admissions, financial aid, and career planning, who admitted Quraishi as a 1L in 2004 and maintained a friendship with her after graduation. "The fellowship will memorialize a remarkable woman and help replace a little bit of what we all have lost."
To support the fellowship, mail a check (payable to the University of Michigan and referencing the Fiza Quraishi Youth Law Fellowship) to: University of Michigan Law School, Office of Development and Alumni Relations, 701 South State Street, Fourth Floor, Ann Arbor, MI 48109-3091. You may give over the phone by contacting Michael Dubin, assistant dean for development and alumni relations, at 734.615.4510.