In recognition of a transformational $2 million dollar gift from Sam Zell, '66, and the Zell Family Foundation, the Law School's clinical program that represents and advises entrepreneurial ventures has been renamed the Zell Entrepreneurship Clinic. This extraordinary show of support for the Law School and its mission builds on a previous $5 million dollar gift from Zell and his foundation.
"The Zell Entrepreneurship Clinic is a tremendous example of what we at Michigan Law and the University of Michigan do so well, which is to harness the excellence of diverse academic programs to provide students with multiple opportunities for success," says David A. Breach Dean of Law Mark West, who also is the Nippon Life Professor of Law. "The clinic was born of the idea that there had to be a way to partner our student-attorneys with some of the amazing innovations taking place on campus. These partnerships have enabled us to transform promising ideas into real-life solutions, products, and services, and thanks to this gift, the clinic will continue to play a critical role in the U-M entrepreneurial ecosystem."
The Zell Entrepreneurship Clinic, which was the first of its kind in the United States when it was founded in 2012, is a unique offering that provides training for students interested in working with entrepreneurial businesses. It was seeded by an earlier gift from Zell.
"As founding director of the clinic, I have witnessed the significant impact the clinic's work has had on U-M's entrepreneurial ecosystem. I am inspired by what our students accomplish on a daily basis, and none of this would be possible without the generosity of Sam Zell."

Dana Thompson, '99
Since its inception, the clinic has advised nearly 300 clients on more than 1,000 distinct matters, including entity formation, conversions, and dissolution; corporate governance; intellectual property protection; employment law; financing; equity distribution and incentives; technology law, including privacy and data protection; and contract drafting and negotiation. 
In the 2020–2021 academic year alone, the clinic supported 53 entrepreneurs. More than 350 law students have served in the clinic as student-attorneys since its founding.
"The clinic helps our students clarify their career goals and prepares them for whatever path they choose after Michigan Law," says Tifani Sadek, co-director of the clinic. "It's exciting to see our clients grow into thriving, mature businesses that help establish the University of Michigan and Ann Arbor as an entrepreneurial hub of the Midwest."
SkySpecs, a technology provider in the renewable energy asset management space, approached the clinic when it needed help structuring an angel investment as a convertible note. 
"We needed legal expertise with this transaction, but we couldn't afford an attorney at the time," says Tom Brady, co-founder and chief technology officer of SkySpecs. Student-attorneys in the clinic handled the convertible loan agreement, which went through several iterations to fine-tune details like payment schedules, interest, and other mechanics. 
"The clinic made sure our paperwork was completed correctly and submitted on time, allowing the team to focus on the things we do best," Brady says.
The Zell Entrepreneurship Clinic is part of a wider network of U-M initiatives that are integrated with the entrepreneurship community at the University and in Southeast Michigan more broadly. Students and faculty at the Law School work closely with the Samuel Zell and Robert H. Lurie Institute for Entrepreneurial Studies at the Ross School of Business, the Center for Entrepreneurship within the School of Engineering, and the Michigan Venture Center, as well as student-run organizations and competitions and grant programs that encourage entrepreneurship among the U-M student body.
1,000+
client matters completed since 2012
70%
of clients are student-led startups
20,000+
students hour spent on client work since 2012
---
Hands-on Experience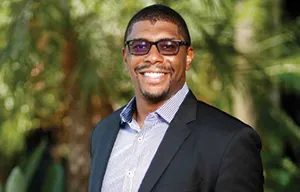 For Eric Cox, '17, the Zell Entrepreneurship Clinic prepared him for life as a lawyer, investor, and entrepreneur—and not just from a transactional standpoint. "Working as a student-attorney in the clinic gave me real-world experience in crisis management and effective communication with stressed entrepreneurs. A client's fledgling startup might have been a part-time project at the time, but many dreamed of it becoming an essential part of their future careers, and for some it was already their livelihood."
The clinic imparted the importance of good customer service to Cox, who served as a student-attorney for one semester and an advanced student-attorney for a subsequent semester. "There were times when it felt tedious to file another articles of incorporation or draft another general services contract, but I understood that each step was critically important to the client. Our clients were grateful for the free legal services we provided, but I knew that in private practice client retention was a top priority. If we don't take care of our clients, someone else will. Taking care of them often meant spending extra time communicating relevant updates so they knew their case was as important to us as it was to them."
From filing incorporation paperwork and trademark applications to performing complex venture capital waterfall analyses, Cox was surprised by how much he was able to do as a student. "I'm extremely grateful for Sam Zell and the Entrepreneurship Clinic because it helped prepare me for legal practice. When I joined Cooley LLP's corporate group, I relied on my clinical experience to find confidence in my work. I had hands-on experience that other junior associates at the firm didn't have yet."
Today, Cox is the head of growth at Netcapital, a registered funding portal that helps investors find and fund innovative startups.