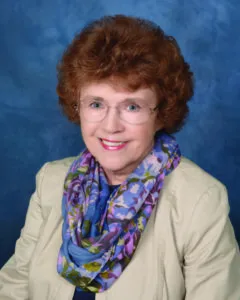 Michigan Law is full of iconic settings, but unless you're Maureen Taylor, '89, a bathroom in Legal Research probably isn't one of them. Then again, many aspects of Taylor's path as a lawyer have been unconventional.
Taylor's study group (all female) met in the 10th floor bathroom because it was off the beaten track and included a large table and chairs. Although space reconfigurations have rendered the bathroom obsolete, she recalls it fondly. "It was the perfect place to study, unless you caught someone not washing her hands."
Like many Michigan Law alumni, Taylor is a double Wolverine, having earned a bachelor's degree from U-M Flint. However, she might be the only one with a 26-year gap between the degrees. Taylor was in her early 40s as a 1L; her older son was an undergraduate at U-M at the same time. Greg also was a manager of the basketball team—NCAA champions in 1989—and family outings to the home games were Taylor's primary stress reliever. (Of course, she brought a law book to study at halftime.)
Taylor, who also holds a master's degree from Michigan State University and an EdD from Western Michigan University, had a 23-year career teaching writing. 
Tired of grading essays, and seeking a more intellectual challenge, she decided to take the LSAT—and scored in the 99th percentile. She didn't apply to law school, however, until her husband, also an English teacher, abruptly announced he was retiring at 55. No longer tied to Kalamazoo, she decided law school was possible at last.
They moved to Ann Arbor, where, Taylor says, "I knew I wanted to be a law student but wasn't sure I wanted to be a lawyer." Summer clerkships changed her mind and launched a career that is going strong nearly three decades later, at the age of 74. She is a member at Conliffe, Sandmann & Sullivan PLLC in Louisville, Kentucky, and recently earned lifetime membership in the Kentucky Bar Association.
After graduation, Taylor practiced in Louisville, and then practiced construction law at Bricker and Eckler LLP in Columbus, Ohio. 
womeThere, she founded and edited ohioconstructionlaw.com, harking back to her Michigan Law Review days and her years of teaching college writing courses.
In 2007, after her husband's death, she returned to practice in Louisville. When the managing partner's death led to her office closing in 2014, she gave no thought to retiring. "I like to feel I'm accomplishing things," she says. "If at the end of the day all I can say is that I've let the dogs out 17 times, that's not enough."
At Conliffe, Sandmann & Sullivan, Taylor represents the State of Kentucky, primarily in a huge bid dispute about Medicaid contracting. She also does appellate work, which she loves because "the mistakes have been made. You know what you have to work with; it's a matter of presenting it most effectively." Recently, she coauthored a cover story about ethics in settlement negotiations for the magazine of the American Bar Association's Tort Trial and Insurance Practice Section.
And at an age when most of her contemporaries are male, she recalls her first visit to the Law Quad, with her high school Latin class, and relishes having bucked the trend. "I remember our teacher saying in a hushed tone, 'This is where men come to learn to be lawyers.' I always saw that as a challenge."