Some of the biggest names in the Hollywood legal universe attended Michigan Law. Many alumni routinely appear in listings such as Variety's "Legal Impact Report" and Hollywood Reporter's "Power Lawyers." 
Two of the most well-known and well-connected are Michael Kump, '81, who represents major stars, and Marty Katz, '83, who represents top studios, producers, and other content providers.
Keeping Up With the Kardashians
Michael Kump grew up in a small town in Minnesota, where the motto is "Cows, Colleges, and Contentment." He would go on to earn a PhD in philosophy. How in the world, one might ask, did he end up as an attorney for the Kardashian sisters?
To some extent, his journey began when he entered the master's and PhD programs at Michigan in 1974, where he focused on metaphysics and epistemology and enjoyed his time learning from the smart, engaged faculty and teaching the smart, engaged undergrads. 
As he completed his degree, his girlfriend at the time (now his wife, Nancy Steitz, MA '77, PhD '82) was going to be in Ann Arbor for several more years to complete her PhD. So Kump, who had gotten to know and like many people at the Law School during his time in the Philosophy Department, decided to pursue a JD.
"I didn't know any lawyers growing up. I didn't have any lawyers in my family. I knew what I liked about philosophy; I liked thinking about issues analytically. I liked trying to convince people of my position," says Kump, '81, partner at Kinsella Weitzman Iser Kump & Aldisert LLP in Santa Monica, California. "I thought that maybe the law, in the best of all worlds, might be something like that. And maybe I could have more career opportunities."
He tried Los Angeles as a summer associate and loved it. A subsequent position as a summer associate took him to Washington, D.C., which lacked the "pizzazz" of L.A., he says, so he returned to California and has been there ever since. 
His focus on entertainment law was partly a function of geography. "I've done a lot of litigation in all sorts of areas," Kump says, "but, of course, entertainment is the predominant industry in L.A., so I migrated toward it."
He chose well. 
The industry captured his interest and has held it for all the years that followed his return. "There's been tremendous growth in trademark, copyright, soft IP, the creative side of entertainment law," he says. "Think of all the places you can get really good content—every TV show has its own set of actors, directors, financing companies, and all the legal issues that go with it.
"I'm not as creative as all of those creative types, but I get to hang out with them and tell them why they should do something a certain way."
From left, Kim Kardashian, Khloe Kardashian and Kourtney Kardashian attend The Kardashian Family Celebrates the Grand Opening of DASH Miami Beach on Wednesday, March 12, 2014, in Miami Beach, Fla. (Photo by Omar Vega/Invision/AP)
Which brings us back to the Kardashian sisters—Kim, Khloe, and Kourtney—the stars of reality TV and virtually every popular-culture magazine in the country. "Everyone wants to know, 'What are they like?' The television show is actually a very good representation of what they are like. Very down to earth, very engaged in what they do, and they speak their mind," Kump says.
Kump has represented them on numerous issues, including their endorsement activities. This is true generally: As litigation has proliferated, there has been a lot of
litigation that has grown up around products. What is the liability of an endorser? It's really an interesting legal issue."
For instance, he represented the Kardashian sisters in a proposed class action filed in 2012 in federal court in New York concerning the weight loss products sold under the QuickTrim brand, which the Kardashians endorse. Some people who had purchased QuickTrim products sued the manufacturer and distributor for alleged false advertising, and they included the sisters in the lawsuit. Kump was able to get the action against his clients dismissed in September 2013.
Kump has successfully represented many clients' IP and contractual rights, such as when actor Michael Keaton was sued for breach of contract by a production company of The Merry Gentleman. Keaton, who costarred in the 2008 film, also took over directorial duties when the previous director got sick. While the film received critical praise, it bombed at the box office; the production company's suit claimed that Keaton failed to adequately promote the film. Kump led the team of attorneys that won an Illinois federal court judge's summary judgment in the case, allowing Keaton to avoid a jury trial just a week after he was up for Best Actor at the Oscars for Birdman.
Kump represents Starz Entertainment on an array of issues, including multiple actions in federal court to protect and enforce Starz's copyright and contractual rights in films licensed under output agreements with major studios. 
He represented Jamie McCourt, then owner of the Los Angeles Dodgers, in her marital dissolution action against businessman Frank McCourt, who claimed he was the sole owner of the team based on a marital property agreement. 
A judge's ruling in a bench trial went in favor of Kump's client. He has won cases on behalf of the screenwriter and director of the Matt Damon movie Elysium, NBA legend Shaquille O'Neal in a lawsuit filed by an alleged former business associate, and many other companies and entertainers.
"There are a lot of very dynamic personalities that you come across," Kump says. "I've had the opportunity to work with and meet inventive and creative people." 
The next challenge for him and other entertainment lawyers, he says, is how content is being delivered. 
"What's the world going to look like 10 years from now? The whole issue of how information and entertainment are going to be developed and distributed—that revolution is ongoing."
The electronic and digital fingerprint and history that is now associated with every person has dramatically changed how litigation is conducted, particularly with respect to discovery.

Michael Kump
From Insurance Claims to the Golden Globes
Marty Katz, '83, came to entertainment law by way of what he calls a "twisted story." He was focused on insurance coverage work for policyholders during the era of mega-insurance battles in the 1980s and early 1990s, including coverage for asbestos, environmental cleanup, and product liability claims, and claims arising from the L.A. riots, fires, and floods.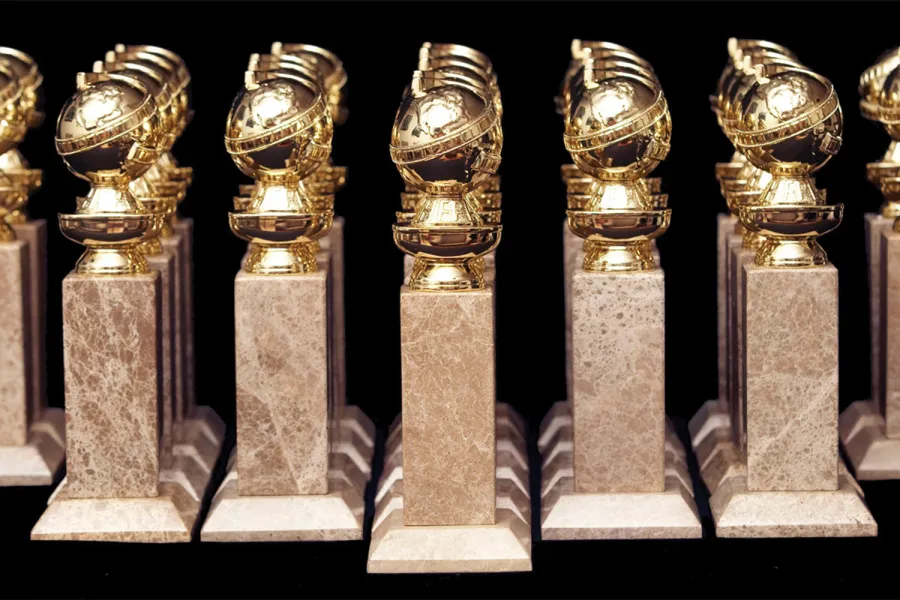 "Then the 1994 Northridge earthquake hit, which resulted in construction defect claims and corresponding insurance coverage claims. One of the major studios was a client of the firm I was at, and one of its buildings sustained substantial damage during the earthquake. I handled both the construction defect claim and the insurance coverage claim that followed. I really hit it off with the folks at the studio and then, through a series of seemingly unrelated events, found myself representing Sony, Disney, and MGM, and later dick clark productions." Katz had a long string of successes, adding that "as one of my mentors taught me well, 'success breeds success.'"
That is, if anything, an understatement. Katz would go on to be considered one of the top litigators in entertainment law, winning high-profile cases for high-profile clients for the past two decades. He has done so with a range of claims: those involving distribution rights for movies, TV shows, and music; copyright, trademark, and name and likeness claims; stock option claims asserted by employment executives; real estate disputes at entertainment venues; and entertainment industry insurance claims and personal injury claims, including a wrongful death case filed by the estate of a woman who had been killed by her ex-husband on the day that their appearance on The Jerry Springer Show aired. That case was dropped entirely after Katz got it kicked to arbitration.
"A good litigator can pick up anything pretty quickly," says Katz, a partner in the Los Angeles (Century City), California, office of Sheppard, Mullin, Richter & Hampton LLP. "But it really helps to understand both your client and the industry in which it operates."
Several of his best-known cases have involved participation accounting, sometimes referred to pejoratively by studio critics as "Hollywood accounting," in which he has defended studios against claims that producers, actors, writers, and other artists are owed more money based on the performance of a movie or TV show. In Wolf v. Walt Disney Pictures and Television, for instance, he served as lead counsel for Disney. In 2003, toward the beginning of the case, Katz secured a ruling from the trial court, confirmed in a published opinion by the Second District Court of Appeal in California, that the duty to account to a profit or revenue participant does not give rise to a fiduciary duty. "This was a landmark case in California," Katz says, "because it ended the exposure for punitive damages that institutional players in the entertainment industry faced for nearly four decades."
The Wolf case stemmed from the author's claims that he was owed more money for Disney's merchandising of the characters he created for Who Framed Roger Rabbit?. The 2003 ruling was followed by a jury trial and an appeal, which ultimately went in Disney's favor. After Wolf was awarded $180,000 in damages at trial (far shy of the $10 million he was seeking), Katz convinced the Court of Appeal that Disney was entitled to the return of the amounts it had mistakenly overpaid Wolf, which far outstripped Wolf's damages award. "Be careful what you wish for," Katz said to The Hollywood Reporter at the time. "When pressing for an accurate or more detailed accounting, a participant is just as likely to uncover an overpayment as an underpayment." Katz has handled other participation accounting cases as well, including an eight-year battle by The Saul Zaentz Company against Miramax over profits from The English Patient.
One recent major victory was a 2012 case in which Katz served as lead counsel for dick clark productions and Red Zone Capital in a dispute against the Hollywood Foreign Press Association over rights to produce and distribute the Golden Globe Awards Show.
"It was a three-week trial over the meaning of 12 words," says Katz, referring to a 1993 amendment to a production and distribution agreement. In the end, the federal court gave dick clark productions exactly what it was seeking: the right to license the Golden Globes to NBCUniversal indefinitely. Following an appeal in 2014, the two sides ended years of rancor with a confidential agreement.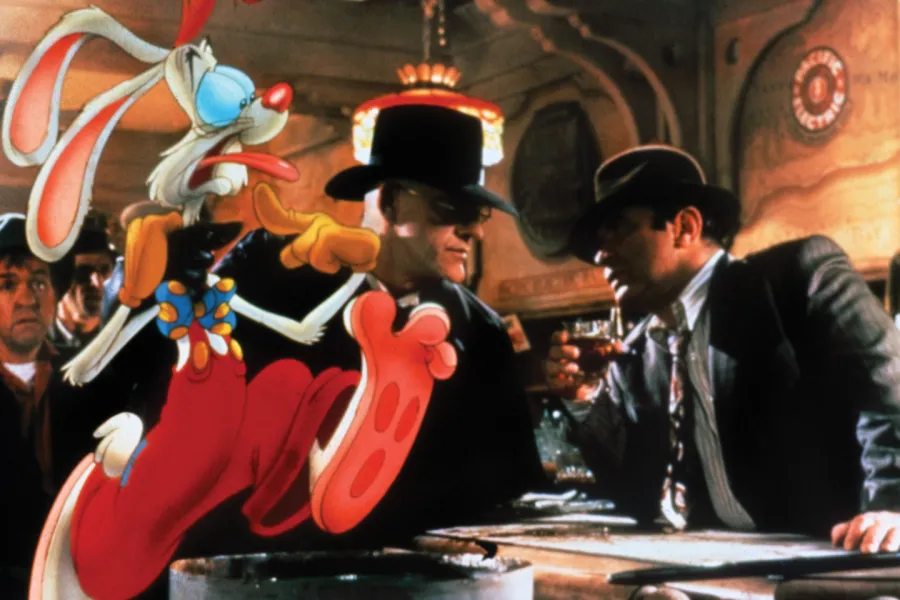 The widely publicized case represented a good example of his litigation style, Katz says. "There are two types of litigators. There are lawyers who have tough and aggressive personalities in and out of the courtroom; that style either works or doesn't work for a particular case. Other litigators are really frustrated actors where the courtroom is the stage and it is important to adapt to the audience—the judge or jury. I like to think that I fall into the latter category."
I view this as a combination of doing a crossword puzzle and being a quarterback. The more you can see downfield early, the better off you and your clients will be.

Marty Katz