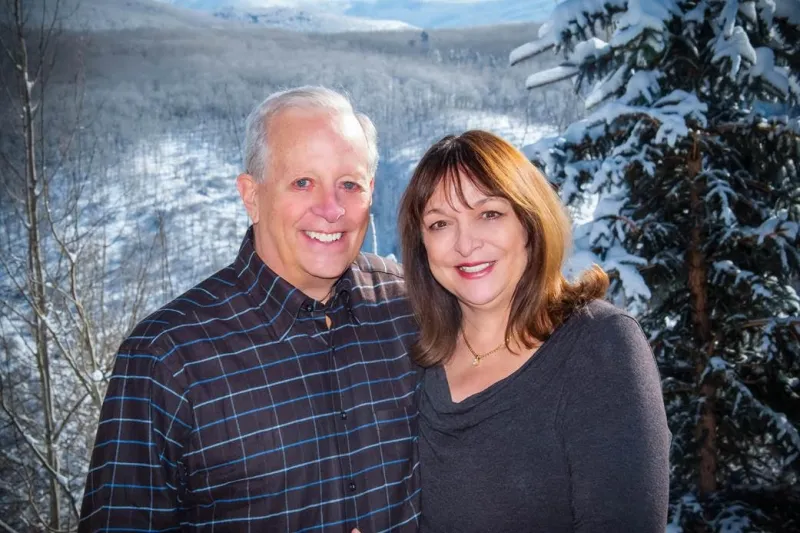 As a venture capitalist, Tom Washing, '66, is a savvy investor. And when he learned details of the Law School's new Veterans Legal Clinic, Washing saw a winner.
"My wife Susan and I have been alarmed by the way veterans returning from Afghanistan and Iraq are being treated. We are concerned by the lack of essential services they receive and the bureaucratic obstacles they face," says Washing. "With my 50th Law School reunion approaching, we had talked about making an appropriate gift to advance an area of interest to us, and the more we learned about the Veterans Clinic, the more we knew this was it."
Washing, who is a founder of Sequel Venture Partners in Boulder, Colorado, recently gave $250,000 to help establish the Veterans Legal Clinic, which launched this fall (see p. 31).
He says the appeal was multidimensional. As a former ROTC member who later served in United States Army Intelligence, it's a way to assist a population with whom he closely identifies. It's also a chance to do so while capitalizing on the strengths of his alma mater. "I was impressed with the vision for the clinic, the amount of research that had gone into the project, and the potential to replicate the model elsewhere. I love that it will provide a variety of services that a veteran might need not just in Michigan, but also in other states where our clinical teaching fellows may go on to launch similar clinics."
Washing spent 13 years practicing corporate and securities law with a large East Coast law firm, before switching to venture capital in 1983. It was the early days when "very few really understood what venture capital was," he says, but there he found his passion—helping entrepreneurs get the next big idea off the ground. "It's the grassroots of capitalism, and it's exciting to work with creative people dedicated to turning an idea into a successful company."
Through the clinic, Washing also hopes to ignite the passions of Michigan Law students, regardless of their ultimate careers. "There's a good chance that the students who take this clinic will appreciate how fulfilling it is to help others. I am hoping one of the tangible benefits of the clinic will be to amplify the humanitarian aspirations of the lawyers Michigan sends out into the world."—AS
---
For information about making a gift to support the Veterans Legal Clinic, contact the Office of Development and Alumni Relations at 734.615.4500.