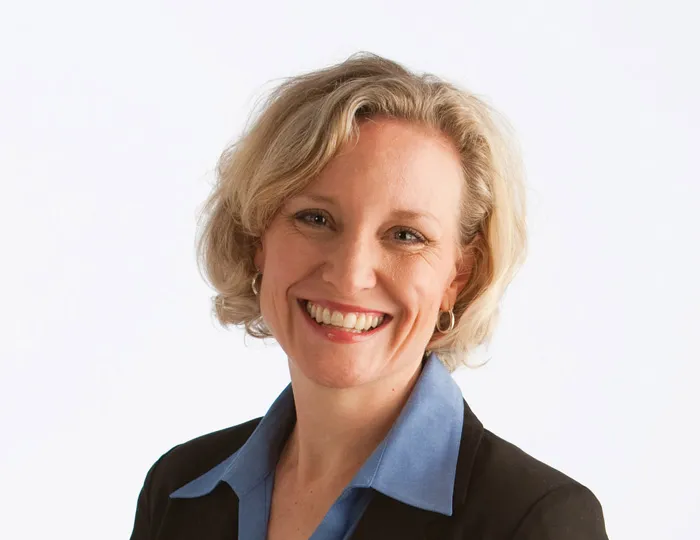 Joan Larsen, special counsel to the dean and adjunct professor at the Law School, has been appointed a justice of the Michigan Supreme Court by Gov. Rick Snyder for a term ending January 1, 2017. 
Larsen is the second Law School faculty member to join the court since 2013. Justice Bridget McCormack, now an adjunct clinical professor of law, was elected to an eight-year term in 2012.
"Joan Larsen is a distinguished lawyer and legal scholar who has earned a reputation with her colleagues for being approachable, thoughtful, and responsive," said Law School Dean Mark D. West, Nippon Life Professor of Law. "Joan has impeccable judgment, and she will serve the people of Michigan with integrity."
Larsen has taught at the Law School since 1998 and has served in numerous capacities, including as special counsel to the dean for student and graduate activities. She is a former clerk for the Hon. David B. Sentelle of the U.S. Court of Appeals for the D.C. Circuit and for Justice Antonin Scalia of the U.S. Supreme Court. 
From January 2002 to May 2003, she also served as deputy assistant attorney general in the U.S. Department of Justice's Office of Legal Counsel, where she provided advice to the White House, the attorney general, and government agencies regarding constitutional and statutory law.
"I have practiced law, taught the law, and enforced the law," Larsen said. "Public service has always been my calling. I look forward to serving the people of Michigan by faithfully interpreting the constitution and laws of our great state."
Larsen succeeds former Justice Mary Beth Kelly, who is returning to private practice. Larsen would have to stand for election in November 2016 to fulfill the remainder of Kelly's term, which runs through the end of 2018.