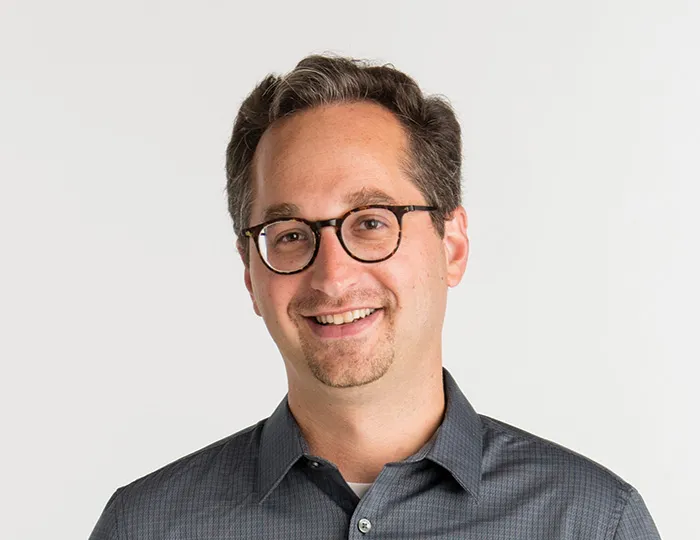 An authority on federal courts and jurisdiction, Professor Gil Seinfeld acknowledges that it is a rare occasion when the public's attention is captured by a case that aligns with his scholarly interests. 
Google Inc. v. Hood was just such an exception.
On its surface, the 2014 lawsuit filed by Google against Mississippi Attorney General Jim Hood raises a question of federal preemption, specifically whether federal law permits states to hold Internet service providers liable for content created by third parties. But to a Federal Courts professor, the make-or-break point in the case is a jurisdictional one.
"It's not every day that I come across a case involving an issue that interests me, is salient to the public, and raises an unsettled legal issue," Seinfeld says.
The question that interested him was whether a federal court could issue an injunction against a subpoena issued by a state attorney general. "My first instinct was to say, 'Google can't do that.' If you want to fight a subpoena that is enforceable in the state courts, you go to state court to do it. Something about Google's tactics just seemed off from a federalism perspective," he recalls.
Seinfeld relayed his findings in an online note, "At the Frontier of the Younger Doctrine: Reflections on Google v. Hood," published by the Virginia Law Review in March 2015.
The impetus for the suit began two years earlier, when 24 state attorneys general penned a letter to Google admonishing the search engine, and its subsidiary YouTube, for facilitating access to illegal products and pirated materials through its web operations. 
Google, which recently had settled with the U.S. Department of Justice over similar accusations, responded to the criticism by citing its efforts to address such issues, while maintaining that the company should not be held accountable for third-party content.
The Mississippi attorney general raised the stakes in October 2014 when he issued a 79-page subpoena seeking information about Google's policies and practices. 
Initially, Google seemed willing to comply, Seinfeld says. 
Then confidential data and email from Sony Pictures Entertainment were hacked; among the documents released to the public were communications between representatives of the Motion Picture Association of America and several state attorneys general, including Hood.
"What was purported to be a crusade in the public interest suddenly seemed to Google to be yet another strike in the years-old battle between the motion picture industry and Internet service providers," Seinfeld says.
Google subsequently sued in federal court, seeking a temporary restraining order and an injunction against Hood's subpoena. Believing initially that Google should have to fight the subpoena in state court, Seinfeld began digging into cases relating to the Younger abstention doctrine, which governs the conditions under which federal courts can interfere with state proceedings.
"Our federalism generally frowns on efforts by federal courts to interrupt what's going on in the state system," Seinfeld says. "This case, however, was a bit different because it was unclear whether there was really an ongoing state proceeding that would trigger the Younger doctrine. Remember, it was a state attorney general who launched the investigation with a civil administrative subpoena. He didn't invoke any formal process for bringing a charge."
That detail convinced Seinfeld to reverse his initial opinion in the case. "The fact that you are being investigated by a state prosecutor doesn't prevent you from going to federal court and attempting to shut the prosecution down," he adds. "Without a formal complaint or charge before at least an arguably neutral state official—and a state attorney general doesn't count as 'arguably neutral'— this case falls outside the purview of the Younger doctrine."
A Mississippi federal judge came to a similar conclusion in March 2015, ruling that his court did in fact have subject matter jurisdiction in the case and granting Google's motion for a preliminary injunction against Hood's subpoena. 
At press time, Hood was in the process of appealing the injunction before the U.S. Court of Appeals for the Fifth Circuit.